Newry Style City: Speed Styling & Fashion Show
Posted by
Newry Times News
info@newrytimes.com
Saturday, March 31st, 2012
Features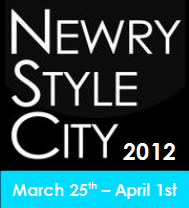 By Olivia Rooney
As a teenage girl obsessed with anything to do with clothes and fashion I was excited, possibly even a bit too excited, to hear that Newry Style City would be happening for the second year in a row. Last year I went to the now annual (yay) fashion show in Bellinis and thoroughly enjoyed myself so when I saw that the event would be held again this year I knew it cropping up in my calendar would be inevitable. Firstly, on Sunday night I went to the Canal Court for a taste of 'Speed Styling' which was incredibly fun! As soon as you walked in the door you were surrounded by a multitude of stylish fashionistas! It wasn't long before the styling sit-downs were in full swing. Everyone got 3 and a half minutes with a style, make-up, hair and lifestyle expert and I got some great tips from all of them; from how to tame my wayward locks to what shade of pastel suits my skin tone. I got lots of other great advice which I'm sure everyone else got. When we weren't getting useful tips we were entertained with retailers from around the town with their stalls, and a mini fashion parade starring the Down Roses. Overall Speed Styling, in my opinion, was a successful addition to the Newry Style City calendar which I highly recommend to women of all ages, shapes and sizes for next year!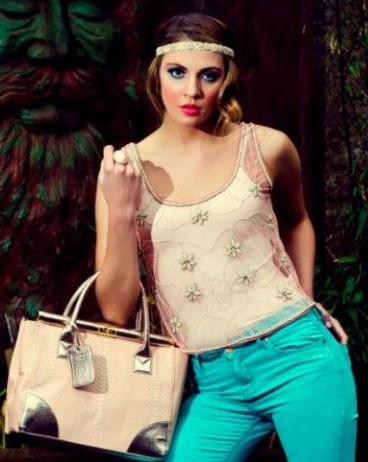 Following on from experience of the fashion show last year and my ambition to work in fashion I knew I wanted to get involved in anyway possible this year. I got in touch through Newry Style City's Facebook page and it went from there. So on Wednesday night I arrived up at Bellinis raring to go. It wasn't long before I met my gorgeous model Jayne and saw my rack with the beautiful outfits she would be wearing. I have to admit I was slightly scared at how I would cope with the quick changes but after a while I realised I had nothing to worry about and that the organised chaos suited me right down to a tee. The energized atmosphere backstage was like electricity I could feel pulsating through me. Everywhere you looked backstage all you could see was long legs and gorgeous girlies and there were some really gorgeous outfits that were styled so they would stand out as much as possible and I loved the variety of shapes and colours that were shown on the catwalk. Although I couldn't see the show, from what I could hear from backstage the clothes went down a treat, and rightly so. The whole show seemed to go by within the blink of an eye and as with all good things, by the end of it all I wanted to do was go through the whole experience again. Ultimately, the whole experience of Speed Styling and volunteering as a dresser at the fashion show has only accelerated my ambitions to work in fashion. It was really exciting and the events were so well put together that it's only fair to acknowledge that Newry Style City has improved on its high standards set last year. I think it's safe to say Newry says 'yes' to a third annual Newry Style City… Roll on 2013!!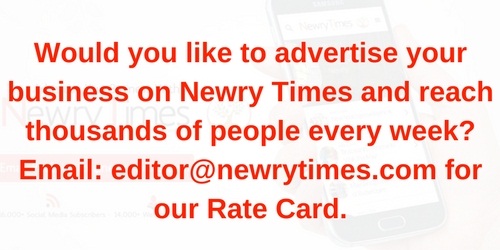 Both comments and pings are currently closed.