éirígí: 'actions of the PSNI in Newry have reached new lows'

Posted by
Declan McAteer
declan@newrytimes.com
Monday, March 26th, 2012
Politics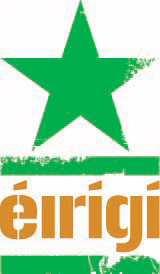 Republican group éirígí has this week said the actions of the PSNI in Newry have reached new lows. The group claims "recent incidents that occurred include the targeting of adults, children and also charity workers."
Speaking about the incidents, éirígí's Stephen Murney explained "These latest incidents of harassment will come as no surprise. On St Patricks Day i was contacted by a number of residents of Parkhead Cresent who told me that the PSNI in two armoured cars and an armoured landrover had entered the area. One of the residents told me that they had stopped & searched her mother, she had two small children with her at the time. When the thugs were finished tormenting them they started to goad a group of youths nearby, the end result was a teenager being forcefully arrested. When residents tried to intervene they too were threatened by PSNI gunmen."
He continued, "A few days later, on Tuesday, another person contacted the party after he was stopped and searched in Hill Street. The victim was doing charity work at the time, raising money for a local suicide prevention support group. Whilst collecting sponsors the PSNI decided to stop & search him under section 21 & 24 of the British Justice and Security Act. He was searched for ammunition, wireless apparatus and transmitters. Not only was he subjected to a humiliating search in the centre of Newry, they also took his sponsor card off him. Thankfully due to strong protestations from himself and members of the public he was given the sponsor card back and was allowed to continue on his way.
Murney concluded, "These latest incidents prove what we have been saying all along. The PSNI are unaccountable to no one, they can do what they want, when they want. A wide range of individuals are being relentlessly targeted by this militia; Adults, children, political activists and now we can add charity workers to the list of harassment victims".
Would you like to advertise your business on Newry Times and reach thousands of people every day? Contact the Newry Times office on 028 4062 6520 or email Paul: editor@newrytimes.com
Both comments and pings are currently closed.