Down and Armagh clash in a battle for relegation and glory
Posted by
Declan McAteer
declan@newrytimes.com
Saturday, March 24th, 2012
Sport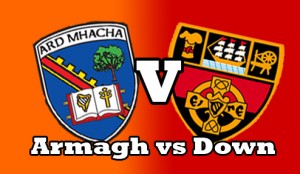 It is one of the biggest events in the local sporting calender when Armagh and Down meet. With Newry divided 50:50, the game can be one of the most talked about events of the year and this weekend's clash is one of the most anticipated meetings in years as both teams have plenty to play for. Armagh play host at The Athletic Grounds in the National Football League Division One encounter, with division survival on their minds. The Orchard County finds itself in desperate need of a win, having lost three games on the trot and having just 3 points on the table. For Down it is a different story; wins against Mayo and Dublin have catapulted the Mournemen into second place in the division with a win tonight putting them into the semi-finals of the National Football League at Croke Park with a serious shot of winning the league for the first time in 29 years. There is also the small matter of revenge on the table as Armagh put Down out of last year's Ulster Championship on the same pitch. It is a strange predicament that both sides find themselves in, with Armagh having got off to a remarkable start drawing with 2011 NFL champions Cork and beating the Kerry men in their own back garden. In contrast, Down followed an opening day victory over Donegal with a heavy defeat to Cork and another defeat to Kerry in Newry. Down manager James McCartan has said that his Down side are not far from where they were three weeks ago and that his side are still very much on par with their neighbouring rivals, "I am getting a distinct sense of déjà vu about this game. Armagh are being written off and they are circling the wagons as we speak. It all rings a bell to me. The reality is that we are still not that far away from where we were two or three weeks ago. Back then, we weren't as bad as people were saying and at this stage we are not that much better. But we have six points and we are delighted." "We're not far superior to Armagh, but after beating Dublin some people are going to try to make out that we are. It works both ways. Three weeks ago, Armagh weren't far superior to us when they beat Kerry and drew with Cork. Whatever happens on Saturday night, we will still be two teams that are very much on a par." Be sure to check back on Newry Times for the full report.
Squads for Armagh vs Down are as follows:
Armagh:
P McEvoy, A Mallon, D McKenna, F Moriarty, K Dyas, C Vernon, P Duffy, P Carragher, BJ Padden, A Forker, C Watters, A Duffy, C Rafferty, B Mallon, G McParland.
Down:
B McVeigh, D McCartan, C Garvey, A Branigan, N McParland, D Gordon, K McKernan; A Rogers, K King, D Hughes, M Poland, A Carr, C Maginn, B Coulter, C Laverty. Who do you think will win? Have your say on our Facebook poll by clicking
here
.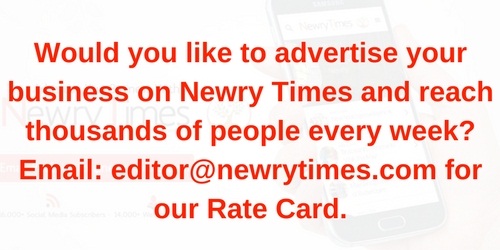 Both comments and pings are currently closed.