Corrinshego GFC notes – 20th March 2012
Posted by
Declan McAteer
declan@newrytimes.com
Thursday, March 22nd, 2012
GAA Club News and Events
Cooley Kickhams (Ciciam Chuailigne) 1-05 Corrinshego (Cor Fhuinseoige) 0-14

After being amalgamated as Corrahill Blues, Corrinshego minors took to the field for the first time in three years with a challenge game away to Cooley Kickhams last Monday night. It was ourselves who started the strongest with scores coming from Phelim Finnegan and Jamie Murphy in the opening minutes. Midfield partnership of Packie Higgins and Conor Loye where on top form for every kick out, with Ryan Courtney and Jamie Murphy picking up any breaking ball that was put their way. The home side kept trying to run at our defence but hard work from Lee Courtney, Rúairí Mc Loughlin, Donal Toal and Mark McAteer held them to just one point in the first half.to leave it Cooley Kickhams 0.01 Corrinshego 0.06 Again we started the strongest in the second half with Packie Higgins winning the throw in and running 40 yards before putting the ball over the bar. Both teams continued to trade scores but with a lapse in defence, Cooley got through and found the back of the net. Credit to our boys they never panicked and lifted their game again with some fine scores coming from Jamie Murphy, Jordan King and Deaglan Jennings which saw us win on a score line of Cooley Kickhams 1.05 Corrinshego 0.14. Over all it was a great team performance for our first game of the year. With every one of them putting in a great shift in the maroon jersey. Corrinshego: David Hankins, Rúairí Mc Loughlin, Donal Toal, Mark McAteer, Thomas Fegan, Ryan Courtney, Lee Courtney, Packie Higgins(0.02), Conor Loye, Deaglan Jennings(0.02), Tiernan Fox(0.01), Sean Thomson(0.01), Jamie Murphy(0.03), Phelim Finnegan(0.04), Jordan King(0.01). Subs: Leigh McManus, Ray Carroll, Keyonis Crozier.
Peil na nÓg / Underage Football
Our Underage Football training start times, venues and mentors have been finalised for the year ahead with U14 Mentor Adrian McCourt appointed as Schools Liaison Officer. U8 / U10 – David O'Brien (Tel: 028 30888879) 7pm Friday 23rd March @ Barcroft Community Centre U12 – Frank Harvey (Tel: 028 30267586) 2pm Saturday 24rd March @ Club Pitch U14 – Adrian McCourt (Tel: 07745669419) 7.30pm Every Tuesday @ Club Pitch U16 – Anthony Havern (Tel: 028 30849749) 7.15pm Every Monday & Thursday @ Club Pitch Minor – Karl Kimmins (Tel: 07704025212) 7.15pm Every Monday @ Club Pitch If you would like to come along, training for all grades has started at our current club pitch on the Chancellors Road or you can keep an eye on our website at www.thomasdaviscorrinshego.com for further information. Football Training will soon start at Barcroft Community Centre for all Under 8 & 10 players. New players are very welcome to come along starting Friday 23 March at 7pm.
Go raibh maith agat Speisialta / Special Thanks
We would like to take this opportunity to thank the local community for their continued support with the club lotto and all who are currently helping out with this. Anybody willing to help please contact any committee member. Support YOUR club!!
Boird Fógraíochta / Advertising Boards
If you would like to promote your business locally whilst supporting your local club, we have advertising boards available. See any committee member for further details.
Bainc Éadaí / Clothing Bank
There is now a clothing bank situated at the club house. All proceeds will go to club development funds. You can keep up to date on the clubs website www.thomasdaviscorrinshego.com Also find us on Facebook at Corrinshego GFC or Follow us on Twitter @CorrinshegoGFC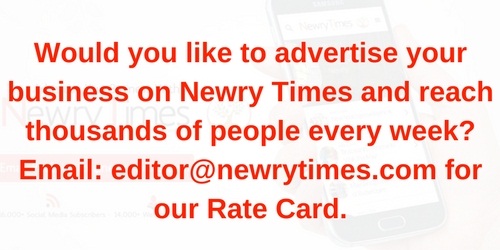 Both comments and pings are currently closed.