Ballymartin GAC Club Notes – 19th March 2012
Posted by
Declan McAteer
declan@newrytimes.com
Tuesday, March 20th, 2012
GAA Club News and Events
Congratulations to the Ballymartin Ladies team for their superb performance off the pitch for their Big Breakfast on St. Patrick's Day morning. This was a great event and really showed the club in its true light – with everyone working together and supporting each other. This was a fantastic effort and proved to be a great success. The team and management would like to thank everyone who got involved in preparation and consumption of the Big Breakfast. A special thanks also to the Ballymartin Inn for the use of their facilities without which – the day would not have happened. As Carrigenagh Road Council facilities are still not ready for our underage teams, the U-12 coaching will commence tomorrow evening at St. Colman's (Kilkeel) from 6-7pm. The U-12s will be taking part in a blitz this Sunday morning in Longstone commencing at 10:30am. Children are to meet at Pats Road at 10am. Lotto Numbers for Sunday 18 March; 2, 3, 22, 24. No Jackpot Winners – Next week's Jackpot now stands @£ 10,900. 7 People Matched 3 Numbers, Congratulation to; Colin Cunningham, Helen Smyth, K. McCoy, E. Harper, Rose Crawford, Ciara Rooney & Shane O'Neill.
Ballymartin Community Youth Club
The Youth Club are organising a Fund raising Table Quiz, Disco and Raffle on Saturday 31 March in Ballymartin Inn. The raffle has some great prizes; A Chocolate and a Food Hamper, different prizes from at least four different hair dressers, Ballymartin GAC Jersey, Ballymartin GAC Hoodie, bottle of wine, a cuddly toy and many more prizes. Please return all your fundraising ticket sheets and money on Friday night. If anyone wants to buy a ticket, call in at the youth club in Friday night. A group from the Senior Youth Group have successfully passed their OCN Level 1 leadership in youth work (Joanne Young, Caitlin Rooney, Ruth Collins, Erin Shields, Michael Rooney, Joseph Higgins, Jordan Fitzpatrick, Geoffrey Greene & Roma Cunningham), this course was run by the SELB youth service for eight weeks. Thanks to Maureen for all your support to the group from Ballymartin youth club throughout the course. The committee would like to thank the nine young adults for their help at the youth club on Friday night during the Junior Session's and hope to see you return in the future and use the skills you have developed during your OCN course and congratulations on passing your course. This week the senior group will be having a party night 8.30pm – 10pm This Friday night the members of the Junior Youth Club will be taking a trip to Downpatrick's Eclipse Cinema. The movie available for viewing will be PG rated and therefore a parent/guardian must sign a consent form for the children to go. The youth club will be covering the cost of transport – the children will require £3.50 to view the movie and can bring money for their own popcorn etc. The bus will depart the Youth Club on Pat's Road at 5:45pm and should be back approximately at 9:30pm. Contact Maryann for more details. As the Junior Group will be going away on a trip there will be no Junior Club in the hall on Friday night.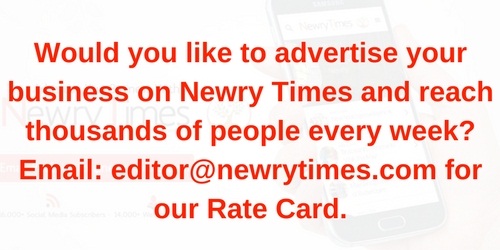 Both comments and pings are currently closed.