'Give it a Go!' programme to start in March
Posted by
Declan McAteer
declan@newrytimes.com
Friday, February 24th, 2012
Community
,
What's On
Get ready to put a spring in your step during March by being active, eating well and feeling good, because for the whole month, people living in the Newry and Mourne Council area are being offered an exciting opportunity get involved in a groundbreaking healthy living initiative called 'Give it a Go!' to help them get active, eat well and ultimately feel good. Activities include supermarket tours to help you understand food labels, gym taster sessions, cycle leader training, Allotment Open Day or the 31 K for March where you can run or walk 1, 5 or 10 km each evening during March. All of these specially organised activities are free and taking place in your area. Also during March, you can swim at your local leisure centre for just £1 during public swim times. The 'Give it a Go!' initiative has been organised through a partnership between Public Health Agency (PHA), Southern Group Environmental Health Committee, Southern Health and Social Care Trust, Armagh City & District Council, Banbridge District Council, Craigavon Borough Council, Newry & Mourne District Council. Being active and eating well helps us look and feel great at every age. Gerry Bleakney, Head of Health and Social Wellbeing Improvement with the PHA in the southern area, said: "Eating well and being active are two of the most important things we can do to keep well, feel great and help prevent many of the health problems that are common in Northern Ireland today. Around three in five adults in Northern Ireland weigh more than is good for their health, but by making a few small changes, we can help to lose weight, maintain a healthy weight, and feel big benefits to our general health." Mairead McAlinden, Chief Executive of the Southern Trust, added: "'Give it a Go!' is a really exciting initiative that gives everyone a great opportunity to try out new activities which are both fun and good for you. Information about these activities will be available through all local newspapers, the 'Give it a Go!' brochure which is being distributed throughout each council area, and the website at
www.giveitago.org.uk
" Mayor of Newry and Mourne District Council, Councillor Charlie Casey and Martina McNulty, Group Chief, Southern Group Environmental Health Committee, commented: "We are delighted to team up with the PHA, the Southern Trust and neighbouring councils for the 'Give it a Go!' initiative. Most of us welcome some help to kickstart or continue our efforts to live more healthily, so this initiative is just the thing to help people be active, eat well and feel good. So go on, 'Give it a Go!'"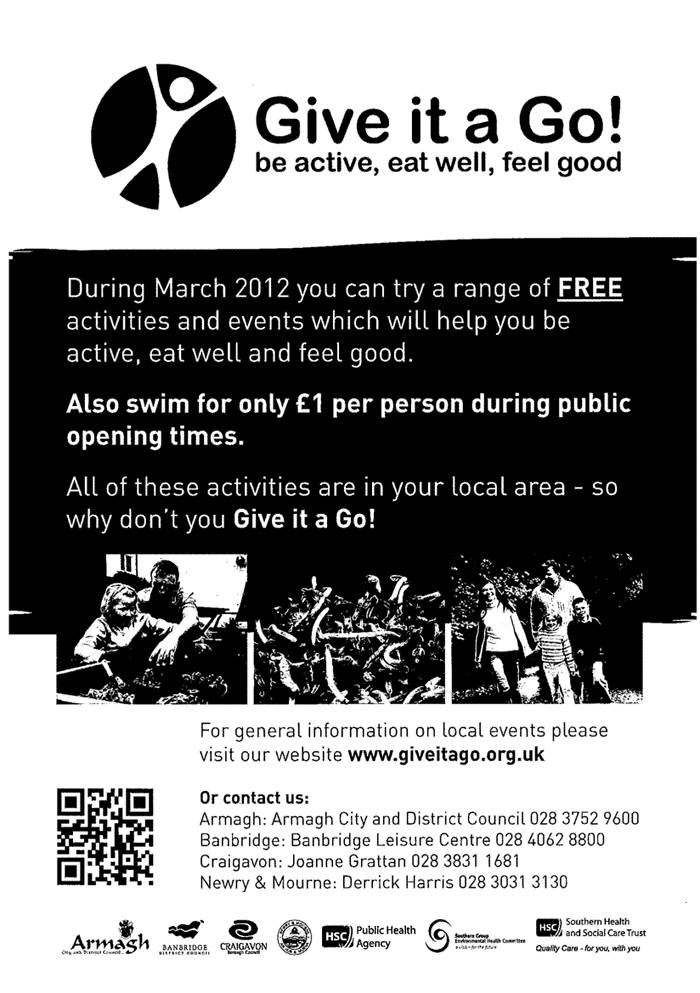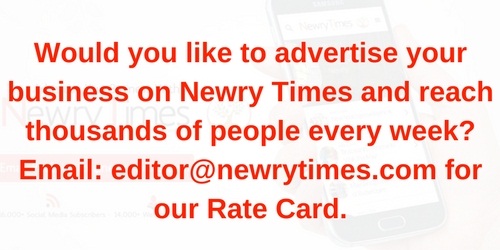 Both comments and pings are currently closed.