Bradley welcomes retention of Tax Office jobs in Newry

Posted by
Declan McAteer
declan@newrytimes.com
Thursday, January 26th, 2012
News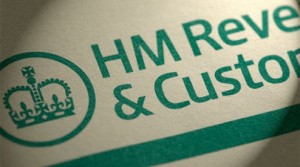 SDLP MLA for Newry and Armagh, Dominic Bradley has learned that the tax office staff based in Carnbane in Newry will retain their jobs until a further review in 2015. Welcoming the news Mr Bradley said,
"In September last year, I was approached by some staff members employed by HMRC in Newry, concerned that their future was in the balance when announcements were made on future locations but the Newry Office was not included. Naturally this caused some degree of anger as staff were told their future would not be made known in January 2012."
Mr Bradley felt that this was unacceptable given that HM Revenue & Customs had confirmed the closure of their office based on Merchants Quay, which houses the Public Tax Enquiry Centre.
"I consulted with Margaret Ritchie (MP) and we believed that a pro-active approach was required. We requested a meeting with Treasury Minister, David Gaulke. At that meeting in London we put forward not only arguments for the retention of the existing jobs in Newry but reasons why we felt that the number of staff located in Newry should actually be increased," said Mr Bradley.
"Newry is the location for processing of Construction Industry Returns but the we felt that it should also be the registration centre and that in order to provide improved customer service and accountability that a telephone call centre should also be located at the Newry site. We felt that this would create a one-stop-shop for all those people in the construction industry, something which both the Treasury and HMRC are keen on."
He continued "We believe that we put forward a sound business case, cost effective and consistent with public accounting policies, proposals which would develop specialist knowledge, save on costs whilst providing an improved services to people working in construction. We felt that our representations were well received. HM Revenue & Customs have previously advised that by 2020 they only envisage a presence in N Ireland in Belfast. Both myself, Mrs Ritchie and other SDLP representatives will continue to lobby for Newry to be retained as a strategic location within the proposals for 2020. Newry is a regional economic hub within the regional development strategy."
"We have seen public sector jobs haemorrhage out of Newry over the last decade. This is a trend that has to stop and the retention of the tax office jobs will herald not only the start of that process but will also raise the profile of Newry as much more than retail centre. We need a diverse economic base – that means fighting to protect the public sector jobs we have and fighting for more public sector jobs. I trust that our representations will bear fruit. But both Margaret and I, and indeed all our councillors and MLA's, can assure staff of our continued commitment to the retention of local jobs."
A statement from HMRC, read as follows;
"Today, we have published an additional 34 specific locations, including Newry, where HMRC will retain a presence for the foreseeable future and at least until 2015. This will give the staff in Newry greater certainty about their future.
We have been looking carefully at our business requirements for the future and we are considering giving up space in a further 31 offices during 2014/15. Custom House, Newry is one of these 31 offices. What this means is that all HMRC staff currently based at Newry will remain there but reorganisation will allow us to give up some of the space we currently occupy. We will start feasibility work on all our proposals and will announce the final decision in April 2012.
This information was communicated to all staff at Custom House, Newry today as part of an update announcement about the Change Programme published on the departmental intranet."
Would you like to advertise your business on Newry Times and reach thousands of people every day? Contact the Newry Times office on 028 4062 6520 or email Paul: editor@newrytimes.com
Both comments and pings are currently closed.