Players of the Carnbane, with Darren Byrne
Posted by
Sean McKevitt
smckevitt86@gmail.com
Friday, December 23rd, 2011
Sport
Name:
Darren Byrne.
Age:
23.
Occupation:
Customer Service Representative.
Current Club:
Rostrevor Rovers.
Previous Club(s):
Warrenpoint Town, Ballybot.
Position:
Centre Back/ Right Back.
Favourite player:
Lionel Messi.
Favourite drink:
White Russian.
Favourite food:
Steak, chips and pepper sauce.
What team do you support?
Manchester United.
What are your interests outside of football?
 I Enjoy watching the NFL, it keeps Sundays entertaining.
How long have you been with your current club?
This is my third year with the Rovers.
What is your proudest moment in the game?
 Scoring a goal after running from centre half and placing the ball into the top corner.
What do you think of the facilities for soccer in Newry & Mourne?
I think there is definitely some room for improvement in regards to pitch maintenance, around this time of year some pitches can be dangerous and cause injuries.
What would you liked to have achieved by the time you hang your boots up?
 I would like to win the league/cup.
How would you like to be remembered as a footballer?
A team player who would put his body on the line week in, week out.
Is there any local player (past or present) that you would like to emulate?
Hugh Finnegan, the man is playing well into his 40's and is still contributing at a high level.
What word best describes you as a football player?
 Tenacious.
You're stranded on a desert island, what are your three essential items?
 I-Pod with all my favourite music, films and an ever lasting battery, a bed and… toilet roll!
If you were down to your last £20, what would you spend it on?
 If its on a Saturday it's probably beers, a lotto ticket and enough to get in somewhere.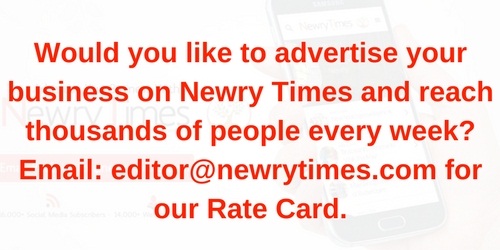 Both comments and pings are currently closed.