Players of the Carnbane, with Paddy Heaney
Posted by
Sean McKevitt
smckevitt86@gmail.com
Friday, December 9th, 2011
Sport
Every week, from now until the end of the season, we'll be catching up with a player from our local Carnbane League to interview them. This week we met Paddy Heaney, who plays for First Division side Bohemian's.
Name:
Paddy Heaney.
Age:
22.
Occupation:
Student.
Club
: Bohemians FC.
Previous Clubs:
Finn Harps, Newry Athletic & Ashgrove Rovers.
Position:
Right Back, Centre Back or Centre Midfield.
Favourite player:
Roy Keane.
Favourite drink:
Water.
Favourite food:
Special Potato Mix.
What team do you support?
Man Utd.
What are your interests outside of football?
Films, Running, London.
How long have you been with your current club?
Six months.
What is your proudest moment in the game?
Meeting Ernie Devlin after my first game against Finn Harps. His handshake was a massive mark of respect to me.
What do you think of the facilities for soccer in Newry & Mourne?
Could be a lot better but the league works well with what they have.
What would you liked to have achieved by the time you hang your boots up?
To win the second division.
How would you like to be remembered as a footballer?
Hard-working, gutsy as anything, know you are not going to get an easy game when you are playing against me.
Is there any local player (past or present) that you would like to emulate?
Tommy Carroll.
What word best describes you as a football player?
Determined.
You're stranded on a desert island, what are your 3 essential items?
Food, Water and a pair of shorts.
If you were down to your last £20, what would you spend it on?
An unreal feed. Are you interested in taking part?
Email us
 for more info.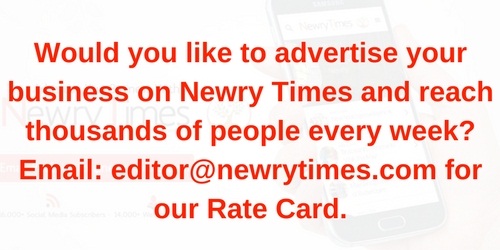 Both comments and pings are currently closed.